Raw papaya can cure many diseases

There are many benefits of raw papaya written in Ayurveda and it is also the only solution to fight many diseases. Raw papaya is beneficial for the body. Make a habit to eat it, so all the stomach related problems can be overcome. It is a great source of magnesium, potassium, vitamins A, C, E and B in raw papaya. Its healthy benefits not only help in fighting diseases, but its frequent intake also helps in weight loss. People who are troubled by their increasing weight should eat raw papaya. It has more active enzymes than ripe papaya, which is helpful in reducing fat.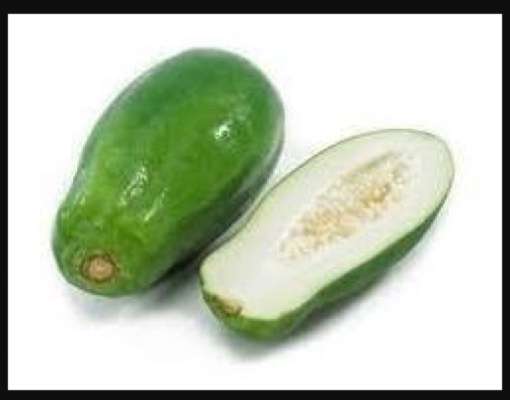 -If you are suffering from diabetes, then eat raw papaya.
-Along with this, there are other benefits of raw papaya, its juice also has many benefits. Consuming its juice on regular basis also has many benefits.
- Drinking juice of raw papaya can reduce blood sugar levels very effectively. It increases the amount of insulin in the body.
-Raw papaya contains a lots of fiber which relieves the problem of constipation.
-It contains enzymes that prevent the formation of gas in the stomach and improve digestion.
-People with Vitamin deficiency can be overcome by taking raw papaya.